/ A steam boiler: What is it?
A heating system that generates energy is called a steam boiler. It produces energy by steaming water that has been heated. It is a heat exchanger with a water container and combustion chamber that produces steam for use outside. Steam boilers come in a variety of sizes, from extremely compact to enormous for work that requires greater effort.

/ Types of Steam Boilers:
Hot Water Boilers

Electric Boilers

Gas Boilers

Oil Boilers
Containerised Steam Boilers


Mobile steam boilers for firing on gas or oil fitted in a container with lighting, feed water tank, blowdown vessel.

Requiring connection on site to services.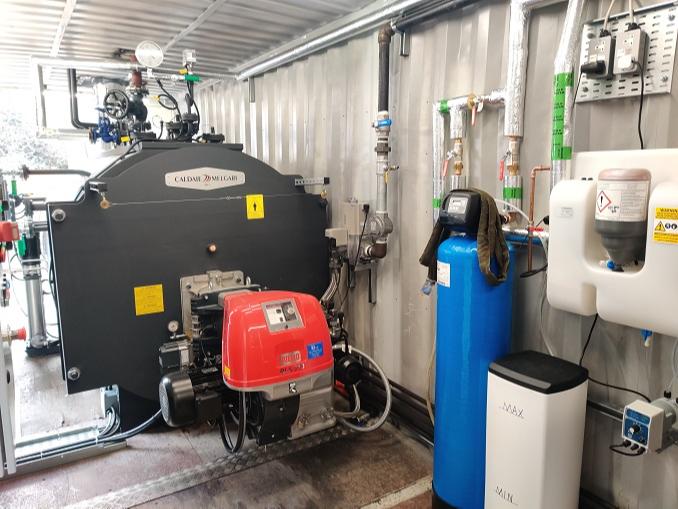 Special Housing


Medium-sized units housed in special build housings or trailer mounted.

Units can be offloaded onto a suitable foundation on-site, avoiding the need for access platforms to the trailer.