What Is a Boiler, and Why Do You Need Boiler Repair Service?
A boiler is a closed vessel that heats water or another fluid

. The heated fluid passes through pipes to radiators, baseboard heaters, or radiant floor systems. Boiler repair is important because it keeps your boiler operating efficiently and safely.
Boiler repair is a job that requires knowledge of the different types of boilers, their parts, and how to identify problems. Boilers are categorized as either gas or oil. Gas boilers are cheaper to operate and maintain than oil boilers. They are also more environmentally friendly and have less risk of carbon monoxide poisoning. Gas boiler repairs can include replacing defective parts or repairing leaks in the system. Oil boiler repairs may require replacing cracked heat exchanger tubes, worn out bearings, or a malfunctioning pressure switch.






What are the Signs of a Bad Boiler?
If your boiler is starting to show signs of wear and tear, it may be time to start thinking about a commercial boiler repair service in Dublin. Here are some signs that your boiler may be in need of repair:
1. Your boiler is making strange noises. If your boiler starts making strange hissing, popping, or banging noises, it could be a sign that something is wrong.
2. Your boiler isn't heating up evenly. If you notice that your boiler isn't heating up evenly, or that certain areas of your home or office are colder than others, it could be a sign that your boiler needs to be serviced.
3. Your energy bills have gone up. If you've noticed a sudden spike in your energy bills, it could be due to your boiler working harder than usual to heat your property. This could be a sign that your boiler is in need of repair.
4. You can see soot or smoke coming from your boiler. If you notice soot or smoke coming from your boiler, it's definitely time to call in a professional for a commercial boiler repair service in Dublin.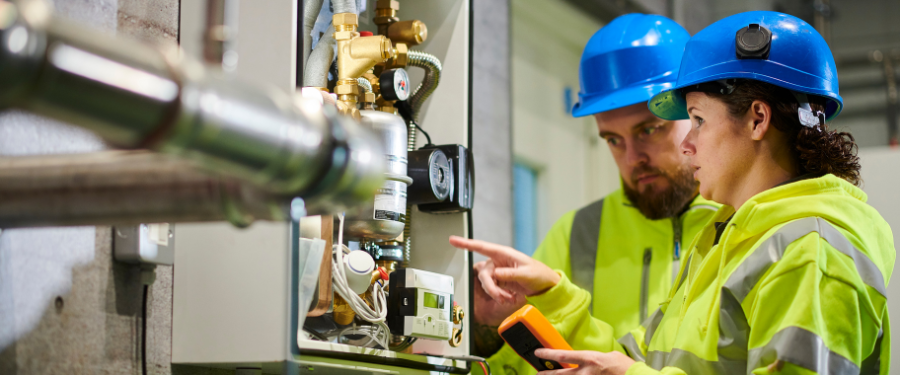 What Qualities Should You Look for in a Boiler Repair Company?
When it comes to having your commercial boiler repaired, it is important to choose a company that has experience and know-how. You want to be sure that the company you select can properly repair your boiler so that it is running efficiently and safely when you need it most.
Here are a few things to look for when choosing a commercial boiler repair company:

1. Experience - First and foremost, you want to choose a company with experience repairing commercial boilers. This type of work requires special skills and knowledge, so you want to be sure the team you select is up for the task. Ask about the company's experience repairing boilers of similar size and make as yours.
2. Certified technicians - Be sure the technicians who will be working on your boiler are certified. This means they have undergone proper training and have the skills necessary to properly repair your boiler.
3. Parts and supplies - Make sure the company you choose has access to the parts and supplies needed to repair your boiler. This way, you can be confident they will have what they need on hand to get the job done right.
4. Warranties - Ask about any warranties or guarantees offered by the company.
KB Combustion is the best company to contact for all of your boiler needs, including installation, full maintenance contracts, Boiler Repair, and boiler failure.