Siemens LAE1/1355 220v Oil Burner Controller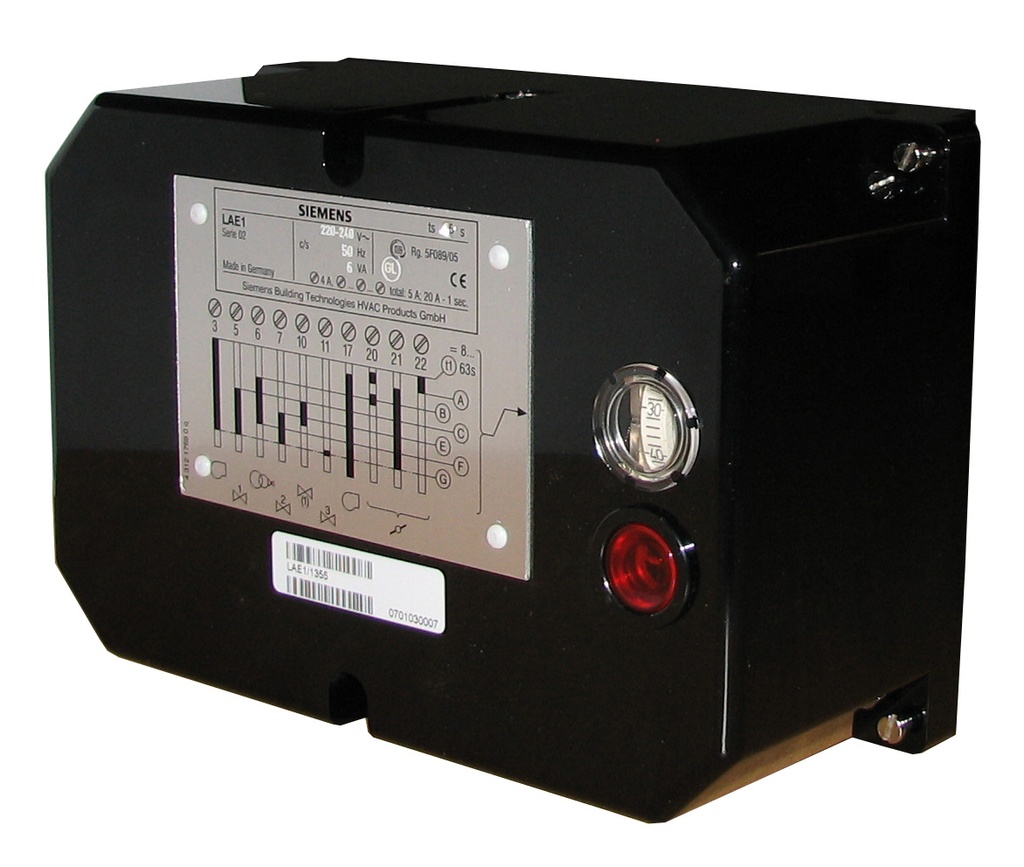 Siemens LAE1/1355 220v Oil Burner Controller
---
Oil burner controls for use with burners of any capacity in intermittent operation. For safety reasons, at least one controlled shutdown must take place every 24 hours.

The LAE1 with the associated photocell detector RAR9 is used for fully automatic
startup and supervision
- single-stage forced draft burners
- multistage forced draft burners
- modulating forced draft burners
- with any oil throughput
The design, control sequence and setting choices offered by the LAE1... enable this
burner control to be used in almost any type and size of oil-fired combustion plant.
---
---