3 Piece Carbon Steel Ball Valve PN100 Fig: 3PBVCS-HT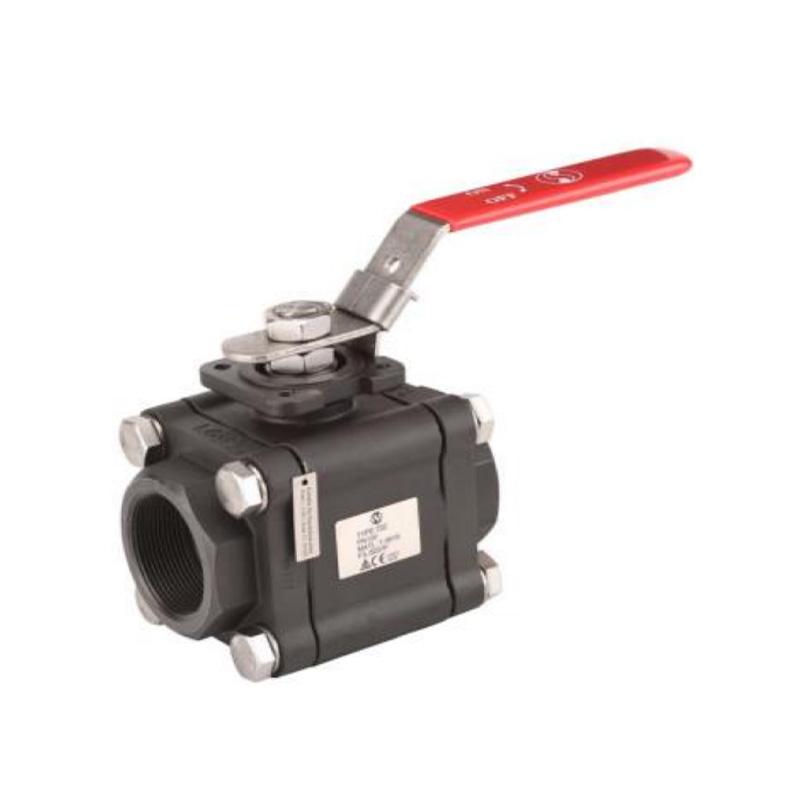 3 Piece Carbon Steel Ball Valve PN100 Fig: 3PBVCS-HT
---
3 Piece Carbon Steel Ball Valve PN100 Fig: 3PBVCS-HT
Burner and Boiler Spares | Saftey Valves | Ball Valves Ireland

KB Combustion is the stockist of Ball Valves in Ireland has a wide range of 3 Piece Carbon Steel Ball Valve PN100 Fig: 3PBVCS-HT in stock. Order now for express delivery.

Product Description:
High-pressure Carbon Steel Ball Valve Suitable for Maximum steam pressure of 18 bar @ 220°C. For use in chemical, pharmaceutical, petrochemical, hydraulic and steam applications. Stocked in BSP threaded connection, NPT, Socket Weld, and Butt Weld available to order.
---
---
Working Conditions:
Maximum Steam Working Pressure : 18 Bar
Maximum working pressure : 100 bar
Operating Temperature Range : -30°c to + 220°C
Applications
Steam service to 18 Bar, Chemical, Pharmaceutical, Petrochemical Industries, Hydraulic & Solar Applications 
Standards
Manufacture according to ISO 90001 : 2015
Directive 2014/68/EU: CE No 0038 Risk Cat III module H
Construction according to EN 12516-1 Class 600
Design according to ASME B16.34
Pressure Tests according to EN12266-1, rate A

Female cylindrical BSP threaded ends according to ISO 228-1
NPT threaded ends according to ANSI B1.20.1
S.W. ends according to ASME B16.11 Schedule 40
B.W. ends according to ASME B36.10 Schedule 40
ATEX Group II Category 2 G/2D Zone 1 & 21 Zone 2 &22 ( optional marking )
ABS type approval Marine certificate

General Characteristics
Size Range: DN 1/4" to 2"
Full Bore
Anti blow-out stem
PTFE filled with Carbon Seat
Fire Safe according to ISO 10479:2010 and API 3607 V.6
Fully encapsulated bolts
Locking device
Mounting Pad ISO 5211